A little info about this site...
Thank you for taking the time to look at some of the projects I've worked on. I've been fortunate to have the opportunity to work with some great clients on some really unique projects since I first discovered the web.

If you have a project you think I might be able to help with please don't hesitate to contact me. I'm always willing to hear what you have in mind, and determine whether I think I'd be able to improve upon your vision with my design and development skills.

Dave Cooper

Moon Capital
Moon Capital Management LP is a leading global alternative investment advisory firm headquartered in New York. I've been responsible for all front-end design and development of their internal and client-facing systems since 2005.

I designed an implemented the front-end for MoonWeb - the portfolio management platform used to conduct all of the firm's research, analysis and trading. I also designed the firm's client website, a number of web-based charting tools, and mobile tools allowing analysts to conduct business while on-the-go.

I was the sole designer and developer on two internal systems used for people management — an applicant-screening tool used to manage the interview screening process, and a people-management tool similar to "LinkedIn" - designed to help familiarize colleagues with each-other, no matter when they joined the firm, or what office they work from.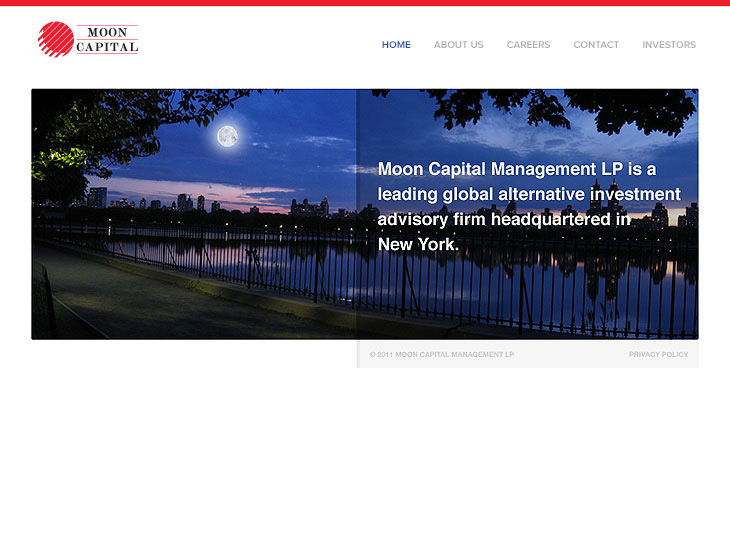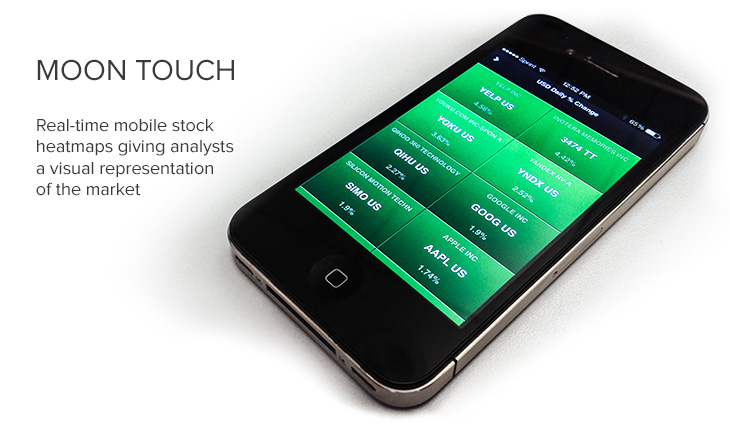 M.A. Partners
M.A. Partners had a problem. They had a calendar full of events, but no reliable way to know how many people would attend. Our solution was to build an electronic invitation system to distribute invitations by email, collect responses, manage the relationships with the attendees of each event.